Responsbile Research and Innovation Regional Contact Point

Powered by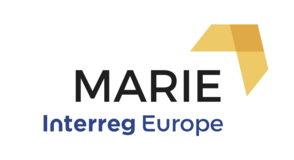 Know before you go
The European Commission states that "research and innovation must respond to the needs and ambitions of society, reflect its values, and be responsible." This means that while innovation is essential for our enterprises to compete on the global market, it also has the potential to change lives for the better.
Responsible Research and Innovation (RRI) is an attempt to anticipate such negative impacts and to redirect innovation towards a model that reflects on impact from the start of product invention, design and production. RRI engages with the public, with the end users of the product, in all development phases. RRI encourages innovators to reflect on diversity, on ethics, on openness. It encourages them to anticipate and to govern their innovation.
The MARIE project, co-funded by Interreg Europe, was designed to help the public sector implement this. Public Authorities from 8 European regions have worked together to share experiences in RI in the context of their smart specialisation priority sectors. They have developed Action Plans that detail how major innovation funding programmes, including ERDF Regional Operational Programmes, will promote RI across their territories. Their objective is to ensure that regional public policy supports delivery of RI to enterprises' product, process and service design, production and distribution.
What we do
The RRI Regional Contact Point is the main structure established within the MARIE project in Romania by the local partner, UEFISCDI, to assist regional stakeholders (public authorities, companies, universities/research institutes, non-governmental organisations) to understand RRI principles and to take appropriate measures to integrate RRI in their daily work.
Examples of services offered: awareness raising activities, RRI documentation, RRI landscaping support, policy initiatives, RRI good practices at European level.
Contact
Aiming to know more on RRI, to received professional support or advice? You are encouraged to contact us at crew@cafeneauadeinovare.ro.